Ballot for Philadelphia Chapter AGO Elections 2007
Dean:
Alan Morrison
Sub-Dean:
David Beatty
Peter Conte
Secretary:
Maria (Ria) Ellis
Treasurer:
Gerald Troy
Registrar:
Joseph Lewis
Communications Coordinator:
Roy Harker
Members-at-large:
Mary Elizabeth (Mib) Campbell
Elizabeth Cochran
Thomas Faracco
Clair Maxwell
Wesley Parrott
Ralph Purri
Andrew Senn
BIOGRAPHIES
David P. Beatty is currently serving on the Executive Committee of the Philadelphia AGO. In 2006 he served as the interim director of music and organist at The First Presbyterian Church in Philadelphia. In the 2002-2003 season, he served as interim organist at Swarthmore Presbyterian Church. From 1998 through 2001, he was organist of the Kirkpatrick Chapel of Rutgers University. He received his BS in physics and his BM in church music from Westminster College in New Wilmington PA, where he studied organ with Raymond Ocock. While completing his PhD in nuclear physics at Rutgers University, he studied organ with, and was assistant to, David Drinkwater, University Organist/Choirmaster. During that time he also studied improvisation with Gerre Hancock at St. Thomas Church, Fifth Avenue, New York City. A post-doctoral appointment in nuclear physics research brought him to the University of Pennsylvania in 1994, and soon thereafter he began to serve the churches of the Philadelphia area as a frequent substitute organist and choirmaster. In that capacity, Dr. Beatty has frequently played at: St. Mark's, Locust Street; St. Paul's, Chestnut Hill; the Presbyterian Church of Chestnut Hill; St. Christopher's, Gladwyne; Good Shepherd, Rosemont; Bryn Mawr Presbyterian Church; St. Luke & the Epiphany; and St. David's, Radnor.
He has served on the Philadelphia Executive Committee from 1997-2001, and was registrar for the 2002 National Convention.
During the week, Dr. Beatty is employed by Northrop Grumman, where he is chief engineer for the Aerial Sensor Integrator for the US Army's Future Combat Systems.
Mary Elizabeth Campbell, CAGO earned a BA from Wilson College in Chambersburg in 1980 with majors in organ performance and religion studies, and minors in psychology and fine arts, and was elected to Phi Beta Kappa. She then studied organ with Claribel Thomson, and joined the Philadelphia Chapter of the AGO. She has served as dinner chairperson, nominating committee chair, member of the education committee, and member of the executive committee. She currently serves on the board of the ACMP, the Philadelphia branch of National Pastoral Musicians.
Mib earned an MA in Social Gerontology from the University of Pennsylvania in 1984 and an MA in Music Therapy from Immaculata University in 1997. From the time of her college graduation she has worked both in sacred music and in health care fields, and the music therapy degree was a way to bring two passions together. She currently directs music at St. Basil the Great Church, Kimberton, PA, which now has an adult choir, two youth choirs and a hand bell choir. She is a board certified music therapist and works part time for Creative Health Services conducting treatment groups in adult psychiatric rehabilitation, and for A Touch of Music, leading groups with a variety of populations. Mib has a teenage son, and she teaches music privately. She serves as a Lifesharing Provider for Kencrest Services – that is, Mib and her family share their home with an older woman with special needs.
Elizabeth Cocchran, has been the Organist/Choirmaster at St. Christopher's Church, Gladwyne for 18 years. She received an A.B. from Bryn Mawr College and a Diploma in Music in Double Bass from the New School of Music in Philadelphia, where she was a student of Michael Shahan. In addition to her work as an organist, she performs with numerous symphonic and chamber ensembles throughout the Delaware Valley, including the Liberty Strings and the Delaware Symphony. She previously served on the Executive Committee of our Chapter from 1993-1996.

Peter Richard Conte is Grand Court Organist of the Wanamaker Organ in Macy's, Center City, Philadelphia. Mr. Conte was appointed Grand Court Organist in 1989, and is the fourth person to hold that title since the organ first played in 1911.
Mr. Conte is highly regarded as a skillful performer and arranger of organ transcriptions. He has been featured several times on National Public Radio and on ABC television's "Good Morning America" and "World News Tonight." His monthly radio show, "The Wanamaker Organ Hour", airs on the first Sunday of each month, at 5 PM (Eastern), and can be heard via the internet at WRTI.ORG. He performs extensively throughout the United States and Canada under the management of Phillip Truckenbrod Concert Artists, and was a featured artist at the American Guild of Organists' National Convention in 2002, and at the International Organ Festival in Aosta, Italy, in September 2004. He has performed with the Philadelphia Orchestra, Peter Nero and the Philly Pops, and with the Delaware and Allentown Symphonies.
Mr. Conte also serves as Choirmaster and Organist of St. Clement's Church, Philadelphia, where he directs an eighteen-voice professional choir in music of the Anglo-Catholic tradition. That choir has recorded several internationally-acclaimed compact discs on the DORIAN label.
Peter Richard Conte is an Associate of the American Guild of Organists, has served on the executive board of its Philadelphia Chapter, and has presented guild workshops on transcriptions and improvisation. He appears on the GOTHIC, DORIAN, JAV and DTR labels.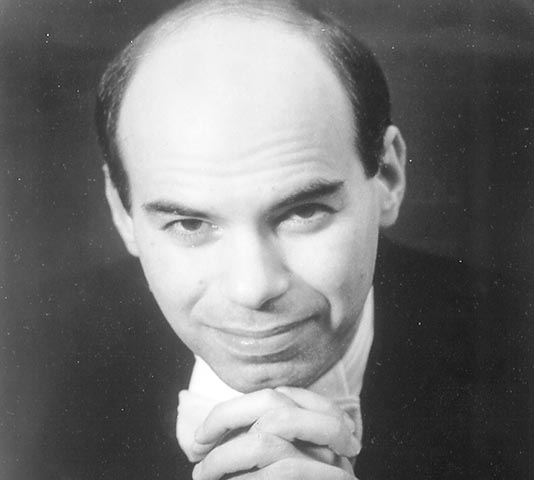 Thomas Faracco is Director of Music at Old Pine Street Presbyterian Church and Chair of the Voice Department at Westminster Choir College. A graduate of Westminster, he holds a Bachelor's degree in Church Music and Organ, a Master's degree in Choral Conducting and Voice and did postgraduate study in Voice Performance at Indiana University. He studied organ with Eugene Roan, Donald McDonald and Dene Barnard, conducting with Elaine Brown and Joseph Flummerfelt, and voice with Margaret Harshaw. Mr. Faracco has served churches in New York, New Jersey, Delaware and Pennsylvania. As a tenor soloist, he has appeared with orchestras and music festivals in the United States and Austria. Active in the National Association of Teachers of Singing, he has been the Eastern Region Governor and Program Chair of the 2000 National lConvention in Philadelphia.


Wesley Parrott is an active member of the Philadelphia Chapter of the American Guild of Organists. He has served several churches in the Philadelphia area, including St. Mark's Episcopal Church, Locust St.; and is currently Organist at St. Mary's Episcopal Church, Cathedral Rd. where he consulted in the design of the Patrick Murphy and Assoc. organ. He studied organ with Alexander McCurdy and John Weaver at the Curtis Institute of Music, and continued his studies at The University of the South, Sewanee, TN, and Eastman School of Music, Rochester, NY. His recordings are available through the Organ Historical Society. His interest in church music has led him to accompany many choirs and soloists. Locally, Wesley enjoys singing with PGMC and Voces Novae et Antiquae. He serves on the Boards of Directors of the West Philadelphia Branch of the Settlement Music School and the West Washington Square Historic District. Philadelphia and is a member of the Franklin Inn Club in Philadelphia.

Ralph Purri has been Director of the Ministry of Music at Saint Denis Roman Catholic Church since November of 1982. Ralph conducts the adult and children's choirs, plays the organ for Sunday, Wedding and Funeral Masses, trains the church cantors, and the church's two contemporary ensembles. He also teaches music (K-8) in the parish elementary school. Ralph is a graduate of Westminster Choir College (B MEd) where he studied organ with Virginia Cheesman and Eugene Roan and a graduate of Temple University where he earned a Master of Music degree in Composition.

Andrew Senn began his music studies on the piano at the age of six. At thirteen, he focused his studies on the organ, working primarily with William Aylesworth. During his high school years, he served as Organ Scholar at The Parish Church of St Luke in Evanston, Illinois. He also had coachings with Paul Manz, David Schrader and Martin Jean.
At eighteen, Andrew was accepted on a merit-based, full-tuition scholarship to study organ with John Weaver at The Curtis Institute of Music in Philadelphia. While at Curtis, he served as Assistant Grand Court Organist at the world-famous Wanamaker Grand Court Organ, where he played several of the twelve weekly recitals. He also held posts at St Peter's Church, Philadelphia and Washington Memorial Chapel, the National Shrine in Valley Forge National Park.
Upon graduating from Curtis, Andrew was appointed Organ Scholar at Truro Cathedral in Cornwall, England. There he studied the English choral and organ tradition under Andrew Nethsingha.
Andrew subsequently returned to Philadelphia and is now Director of Music and Organist at The First Presbyterian Church in Philadelphia, where he conducts a sixteen-voice professional choir. Prior to his appointment at First Church, he held a similar position at St. Luke's Episcopal Church in the Germantown section of Philadelphia. He has played concerts in many parts of the United States, Germany and England.
In his spare time, Andrew enjoys fine dining, antiques, traveling and his beloved Harley-Davidson, 'Heidi'.
• • •